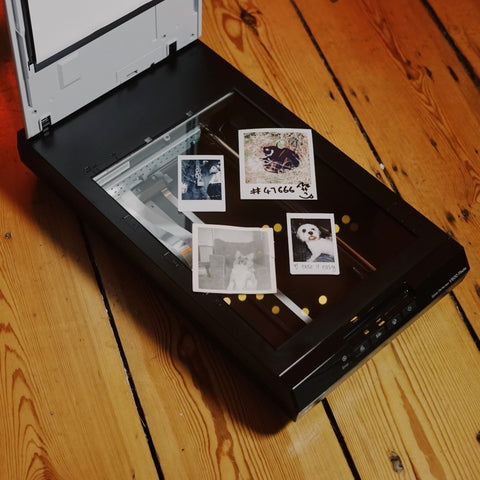 Scans/Prints from prints
Here you can get your prints scanned or duplicated. This is perfect if you have some old photos you'd like copying but have lost the negatives or you have some Polaroids/Instax photos you like digitized to use online. We can also scan any original artwork you've created - the maximum size we can scan is A4. 
The product price is per scan.
Once your photos have been scanned the files will be sent to the email address supplied at checkout via Dropbox.
Please include your order number when posting to us. You can download our order form to print off and include here 
All scan only orders are usually processed within 3 days or less from confirmation of being received by us.
How it works:
1. Choose the developing options you need above. At checkout you can add any extra notes you may think we need to know.
2. Complete payment at checkout
3. Make a note of your order number, and include this in your parcel to send to us. This can be as simple as writing it on any scrap of paper lying around. (draw us a pic if you feel artistic!)
4. Either ship the package to us, or drop into our Leeds shop during the week.
5. Once we receive your films, we will email to let you know we have them, and 2-5 days later, your scans will be emailed to you. If you have selected Prints / and or merch these will be sent out with the negatives.